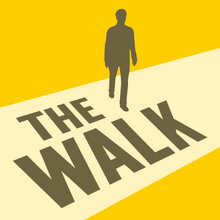 Welcome to the The Walk Wiki
Edit
This wiki is about The Walk, an app made by Six to Start.
"A bomb explodes in Inverness station, and you're given a package that could save the world. To stay alive, you'll need to walk the length of the UK. The Walk is more than just a (great) pedometer — it's a way to turn walking into a journey, a challenge, and a rip-roaring adventure." -- The Walk's official website.
Characters (Contains Spoilers)
Characters by order of appearance (Spoiler Free)
Latest activity
Edit
Photos and videos are a great way to add visuals to your wiki. Find videos about your topic by exploring Wikia's Video Library.
Ad blocker interference detected!
Wikia is a free-to-use site that makes money from advertising. We have a modified experience for viewers using ad blockers

Wikia is not accessible if you've made further modifications. Remove the custom ad blocker rule(s) and the page will load as expected.